For some fantastic natural lanscape and bird-life photos of Gower see this excellent site

http://www.gowerphotography.co.uk/Blog/?m=201202
A collection of interesting websites, information, galleries, videos and links on beautiful Gower Peninsula
LOCAL RESTAURANTS INCLUDE:
The Britannia Inn - Llanmadoc - has newly renovated restaurant serving fresh local produce - excellent chef www.britanniainngower.co.uk Tel: 01792 386624 - 2-3 mins walk from the cottage. Great food, and nice sunday lunch, but really quality cuisine such as local sea bass and often offering Gower lamb and welsh black beef.
Fairyhill Country House and Restaurant - excellent cuisine, said to be Swansea's finest restaurant - and only 3-4 mins drive at Burry Green - very close indeed to Llanmadoc. Tel: 01792 390139 http://www.fairyhill.net/
The Welcome to Town Bistro - located in nearby Llarhidian, around 6 mins drive from the cottage, this is a quaint little restaurant with good ales and wines in an intimate historic setting opposite the whipping post on Llanrhidian Green. www.thewelcometowtown.co.uk Tel: 390015
Maes Yr Haf - new and top quality restaurant at Parkmill, South Gower, near Three Cliffs Bay. www.maes-yr-haf.com Tel: 01792 371000 - takes around 20 mins by car (approx 7 miles away from the cottage, via Reynoldston).
The King Arthur Hotel - Approx. 5-6 minutes drive from the cottage at Reynoldston, passing Fairyhill on the way via Burry Green. A country Inn and restaurant catering for a variety of tastes and formailities from specials board to Sunday Lunch and a la carte. Excellent fish and roasts on specials board. http://www.kingarthurhotel.co.uk/location.htm Tel: 01792 390775
The Beaufort Arms in Kittle, near Pennard: A nice cosy pub with good food. 15 mins drive from the cottage.
Eddies: Hill End Caravan Park, Llangennith: Great for a full Welsh Breakfast. 5 mins drive from the cottage.
FURTHER AFIELD
These are the best of the pick from Gower restaurants, and if you want to go slightly further afield into Mumbles and Swansea the following other suggestions are all worth a visit:
Mumbles (25 mins drive): http://www.mumbles.co.uk/restaurants.php
Patrick's - Mumbles road, Mumbles seafront - fab food! Tel:
Labaires, Newton Rd, Mumbles - Tel: 01792 366006 www.labaires.co.uk
Ocean Cafe Bar - Mumbles - Tapas - Newton Rd., Mumbles - Tel: 361764
PAs of Mumbles - Newton Rd., Mumbles - Tel: 367723
Knights restaurant - 614-616 Mumbles Rd., Mumbles - Tel: 363184
Castellamare, Bracelet Bay, Numbles - nice pizza's, fantastic viewing spot over Mumbles Lighthouse.
Swansea (25 mins drive)
La Braseria - Wind Street in Swansea - excellent meat and fish Tel: 01792 469683 www.labraseria.com
Morgans Hotel and Restaurant
Didier and Stephane's - great french cuisine 01792 655603
No Sign Wine Bar - one of Swansea most famour places - good food and wines
Hurrens fish restaurant - Loughor, Tel: 01792 899092
Gallini's - Fish and Italian restaurant - Unit 3, fishmarket Quay, Swansea Marina - Tel: 01792 456285
Also see
http://www.welshwales.co.uk/swansea_city_life_restaurants.htm
http://www.restaurant-guide.com/uk+wales+glamorgan+swansea.htm
http://www.food-passion.co.uk/restaurants/swansea-restaurants.html
http://www.10best.com/Swansea/Restaurants/
http://diningout.thisissouthwales.co.uk/index.asp?siteid=swa&area=southwales&category=eatingout
http://www.squaremeal.co.uk/restaurants/town/swansea
Fish and Chips:
The choices are : - Hake in lager batter and chips in The Britannia - can't be beaten; or Nearest and best propper chippy is - Llanrhidian Caravan Park - Open most evenings summer and winter. 7-8 mins drive. via Llandimore, and Oldwalls, Llanrhidian towards Crofty. or Port Eynon (two located there, summer only) - very good - 10-12 mins drive via Burry Green, Llandewi and Scurlage. Otherwise if you fancy a 25 mins drive - the Roma Fish Bar in Gorseinon is excellent as is Covelli's or Yallop's in Mumbles.
The King Arthur - at Reynoldston (see above) serves a great Cod (or Hoki / Haddock / Hake) with hme made chips - really excellent
Curry
Take away - best bet is The King Balti in Gowerton but it is a 20 mins drive. The other Curry House in Gowerton is not bad either eat in or take away. There is also an indian restaurant in Penclawdd - as yet untried. La Ouila on Mumbles Front is a great eat in venue as is Chutneys in Newton Rd., Mumbles. and Mumbai Spice, next to the Woodmans at Blackpill, near Mumbles, Swansea.
Chinese
The China Sea Garden in Penclawdd is the best in Gower. (Its also the only one!) Website: www.seagarden.food-passion.co.uk Tel: 01792 872886
For Bed and Breakfast in Gower try our good friends near by in Llanmadoc at http://bedandbreakfastgowerpeninsula.com/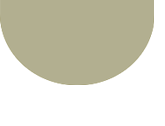 What they say they love about Gower – survey by BBC
http://www.bbc.co.uk/wales/southwest/sites/gower/pages/ilove.shtml
..and what the National Trust team say about Gower
http://www.bbc.co.uk/wales/southwest/sites/gower/pages/nationaltrust.shtml
Video stream of Gower
http://news.bbc.co.uk/nolavconsole/ukfs_news/hi/newsid_4750000/newsid_4754500/bb_rm_4754589.stm
Gower from the air
http://www.bbc.co.uk/mediaselector/check/wales/southwest/media/coast/gower?size=16x9&bgc=C0C0C0&nbram=1&bbram=1
Gower beach named Britains best
http://news.bbc.co.uk/1/hi/wales/south_west/6375469.stm
50 years – Gower Peninsula AONB
http://news.bbc.co.uk/1/hi/sci/tech/4984168.stm
Gallery of Gower photos from BBC
http://www.bbc.co.uk/wales/southwest/sites/gower/pages/inpictures.shtml
Weatherman walking – BBC Wales popular weatherman Derek Brockway walks Rhossili to Whitford Point – guide to the walk (passes Middle Cottage/Wagtails).
http://www.bbc.co.uk/wales/southwest/nature/thingstodo/walks/pages/weatherman08_first.shtml
Gower caves
http://www.bbc.co.uk/wales/southwest/nature/placestogo/naturalhistorysites/pages/gowercaves.shtml
Gower and Swansea gallery
http://www.bbc.co.uk/wales/southwest/sites/swansea/inpictures.shtml
Surfing Guide for Gower
http://www.bbc.co.uk/wales/southwest/sites/surfing/
Sea Angling
Dedicated website for fishing on Gower - venues, tackle, bait, tidetables.
http://www.gowerseafishing.co.uk/page6.html
Other
On this website you can find your local councillor, check the dates of council meetings view the agenda and read their minutes, review planning applications, see information on local issues and learn about local events.
There's also a discussion board which, at the time of writing, had debates on broadband and caravan sites, office space, speed limits and sand dredging.
· Website: www.gowercc.org.uk/
The National Coastwatch Institution Worms Head Gower
There's such a varied amount of information on this site that it's difficult to know where to start. Firstly the NCI itself - it's a voluntary charity organisation which was set up in 1994 to restore a visual watch along UK shores after many small Coastguard stations closed.
The website has all sorts of information - you can find out the watch hours, high and low water height times for Mumbles, and crucially the times at which the causeway is open. There's also access to extracts from the log so you can discover everything from the number of commercial vessels logged right up to light aircraft, as well as information on local events, history and flora and fauna.
· Website: www.nciwormshead.org.uk/
Swansea - 50 Years of the Gower AONB
This site from Swansea Council, launched to coincide with the anniversary of Gower gaining its AONB status, has a wealth of information on the peninsula. Along with material covering the AONB and what it means, there's articles and information on ecology, history and activities, as well as the latest news and initiatives.
· Website: www.swansea.gov.uk
Gower & Swansea Bay video clips:
From Burry Holms to Three Cliffs, Mumbles to Worms Head, the Swansea Council's Gower section also has a great selection of video clips which you can watch on your PC. Simply point your browser at:
www.swansea.gov.uk/index.cfm?articleid=11011
Explore Gower
If you want the full low-down on Gower, you can't go far wrong with this excellent and comprehensive site. There are detailed guides to the peninsula's villages and beaches, walks, a directory of useful contacts, picture galleries, features on local history and the environment, and a forum.
· Website: www.explore-gower.co.uk
The Gower Society
The Gower was first granted AONB status as part of a drive to control planning applications on one of the Uk's most beautiful coastlines, and keeping an eye on these sorts of matters.
· Website: www.gowersociety.welshnet.co.uk
Enjoy Gower
This site, developed in association with the Mumbles Tourist Information centre, is a good resource for people planning on visiting the area. You'll find accommodation and 'eating out' guides, along with guides to beaches, nature reserves and the peninsula's villages.
· Website: www.enjoygower.com
National Trust: Volunteering
The National Trust plays a vital role in the management and conservation of Gower, managing as it does three quarters of the coastline and 11% of the land. It couldn't do this, however, without a small army of committed and enthusiastic volunteers. This special section of their website tells you all you need to know about volunteering for the Trust, and guides you through the application process.
· Website: www.nationaltrust.org.uk/main/w-trust/w-volunteering.htm
Glamorgan Walks
This long-running and popular site has plenty to offer on the Gower. As well as a programme of organised walks, you can take a 'virtual' walk online, and browse the features on local history and more.
· Website: www.glamorganwalks.com
The Gower Information Centre
This site bills itself as "the Gower peninsula's most detailed online guide.", and with a huge range of articles on different subjects, there's certainly merit in the claim. The site is split into sections such as 'Beach Guides', 'Shipwrecks', 'castles', 'caves', 'churches and chapels' and 'walks'. Definitely worth a look.
· Website: www.swansea-gower.co.uk
Gower Live
Daily surf conditions and pictures from Langland and Llangennith, two of the most popular surf beaches in South Wales.
Website:
Welcome to Gower
Amber Elphick's site on Gower - find out more about beaches, caves, churches and wildlife.
Website:
Gower Holidays and Tourist Information
Details on holiday accommodation in Gower, as well as background information on Gower villages, the beaches and scenery.
Website:
Visit Swansea Bay
This site is the official guide to helping you find great food, accommodation and activities in the Swansea Bay, Mumbles and Gower area. Website:
· www.visitswanseabay.com



















Advertising partners:
http://www1.ihacom.co.uk/g/Rental-listings_1.htm&x=.tjphonwjsist=6$xiqpa@t35C5@vfqhnstdohi350.tjpresxsj2kt@ojxxuagh_6*sbrhtzpy=18$u2qiswjsk4cgl$hlp=JQ7EAi

http://www.ihacom.co.uk/Holiday-rental/Wales/South-wales/District-swansea/Llanmadoc/Cottage_59668_1.htm

<A href="http://www.ihacom.co.uk/Holiday-rental/Wales/South-wales/District-swansea/Llanmadoc/Cottage_59668_1.htm" title="Llanmadoc Rental - Holiday rental - Cottage" onclick="window.location='http://www1.ihacom.co.uk/Holiday-rental/Wales/South-wales/District-swansea/Llanmadoc/Cottage_59668_1.htm'; return false;" alt="Llanmadoc Rental - Holiday rental - Cottage">Llanmadoc Rental - Holiday rental - Cottage</A>