Three quality holiday cottages in Llanmadoc Village, on Gower Peninsula

Please also refer to our owner's own availability calendar page and prices/tariff page which, for each cottage separately, provides our most up to date relevant prices and availability for the year. The website calendars on each website are always up to date. There is an individual website for each cottage as listed below – and each website includes both an extensive photo gallery of that cottage plus a gallery showing our local beaches, woodland, pubs and rural walks …… as well as directions and other useful information.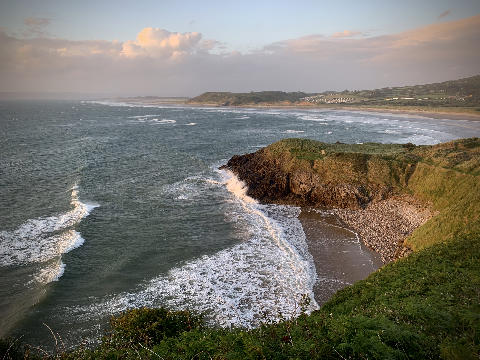 All with superfast BT Broadband WIFI and SKY
Middle Cottage, Llanmadoc, Gower, SA3 1DE www.cottages-gower.co.uk
Heather Cottage, Llanmadoc, Gower, SA3 1DE www.gowerholidaycottage.com
Wagtails Seaside Apartment, Llanmadoc, Gower, SA3 1DE www.cottageingower.co.uk

Enjoy your stay !! Your dogs are welcome too.
Kind Regards, your owner/hosts, Heather and Dai Howells

Contact Details: Email us at:HeatherAndDaiHowells@GowerCottage.Com

Home Tel: 01792 386668
Middle Cottage
......in Llanmadoc, Gower Peninsula, SA3 1DE
for prices and availability go to its website at www.cottages-gower.co.uk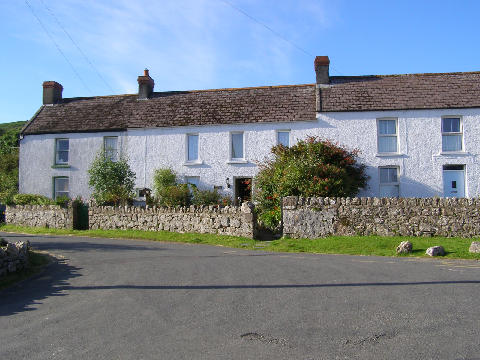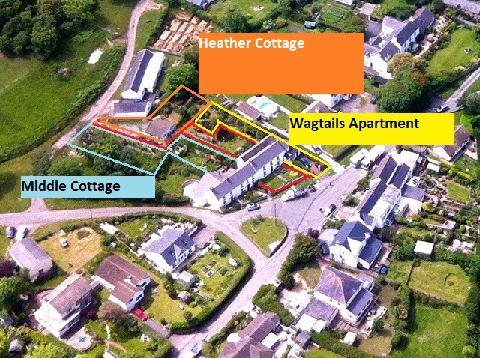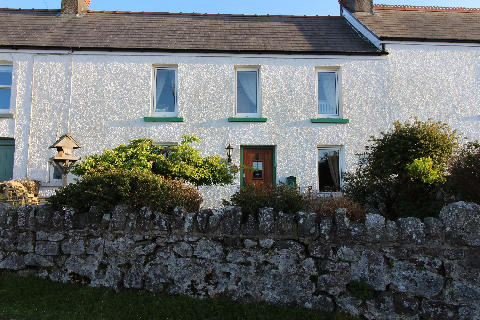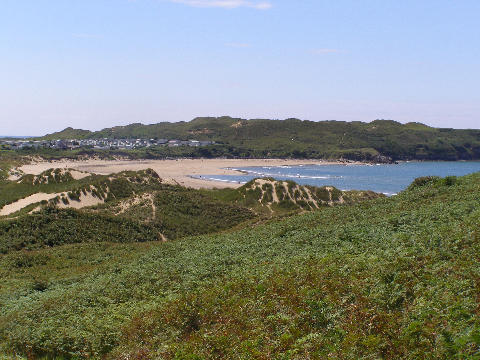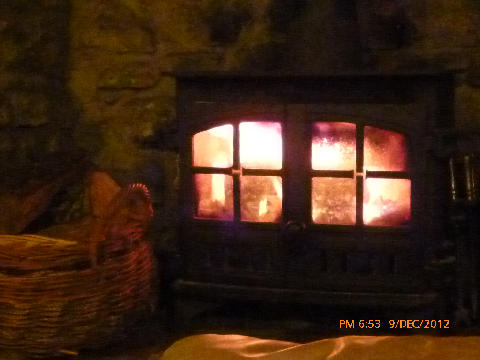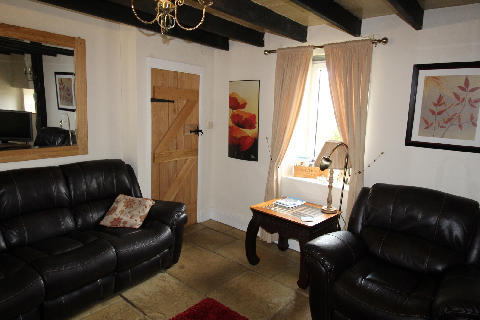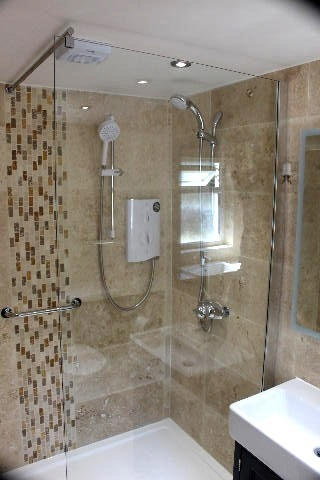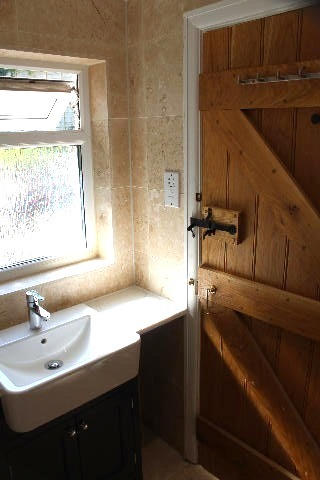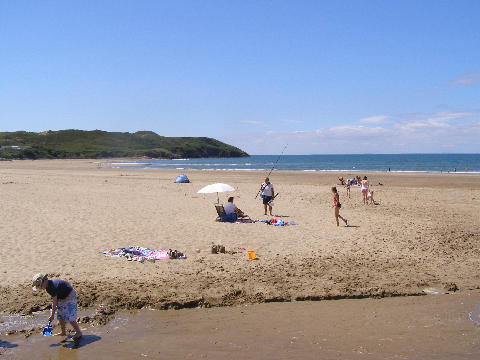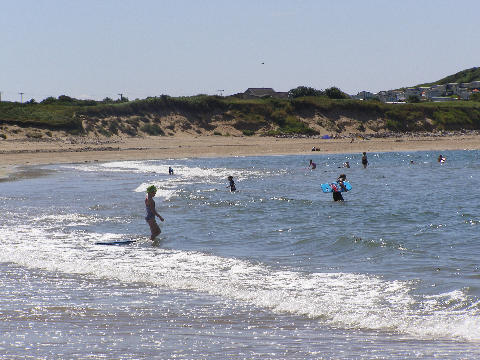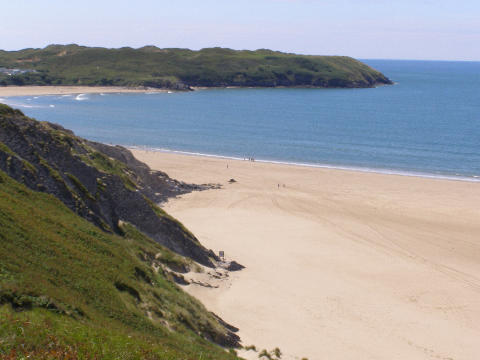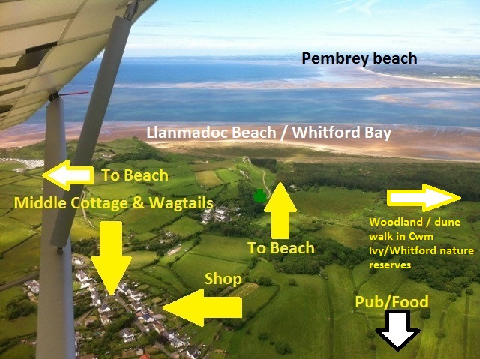 Heather Cottage

(below), Catchpool Lane, Llanmadoc, Gower, Swansea, SA3 1DE
One bedroom, sleeps up to 2 +1 and is dog friendly
Right in the centre of Llanmadoc Village but tucked around a quiet lane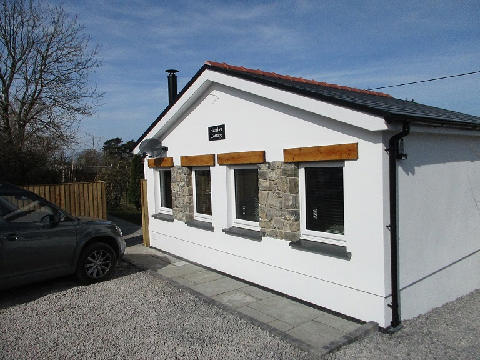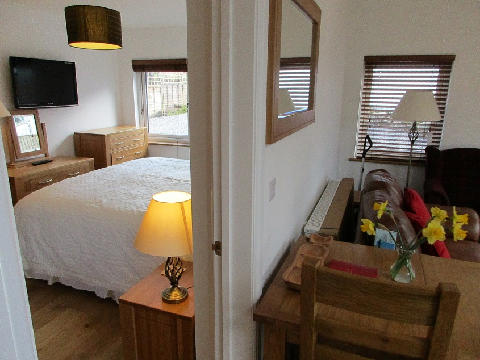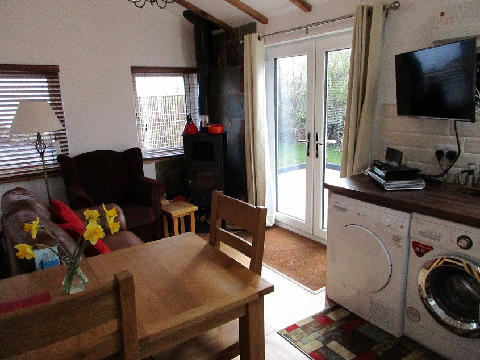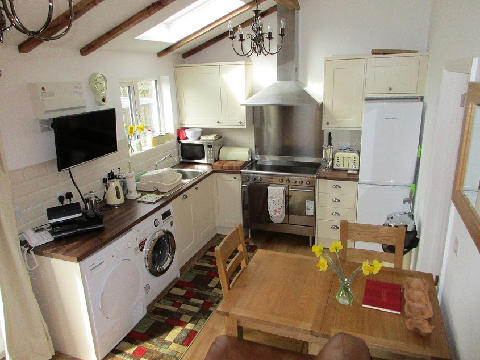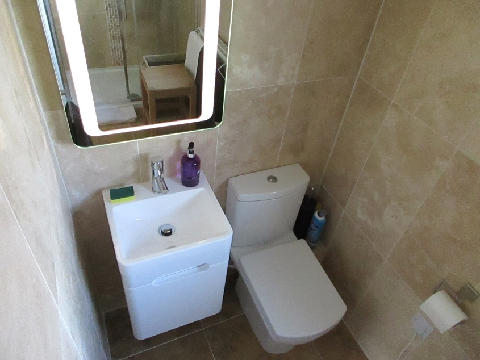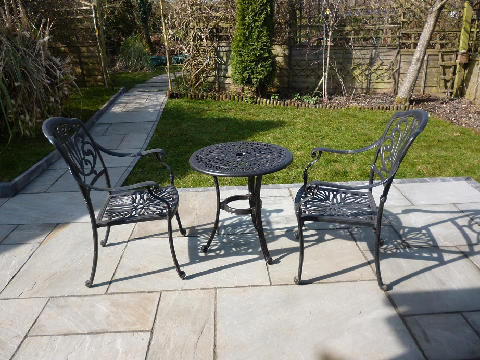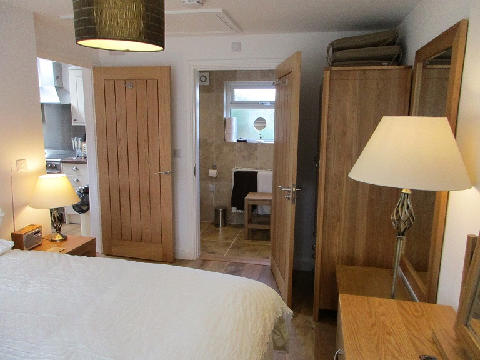 Wagtails Cottage

Post Office Green, Llanmadoc, Gower, Swansea, SA3 1DE
One bedroom, sleeps up to 2+1, dog friendly
(Very convenient for village shop opposite and easy parking)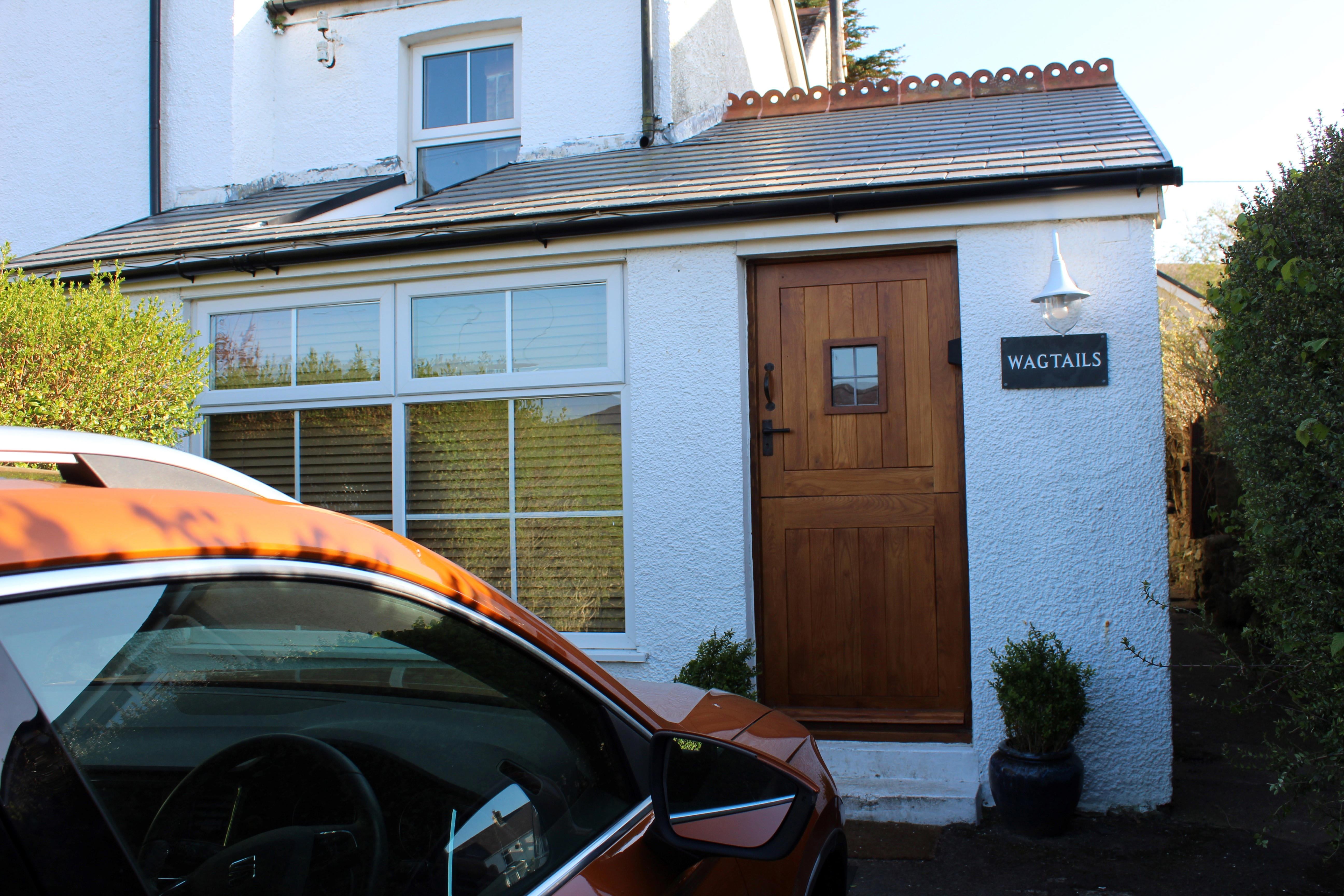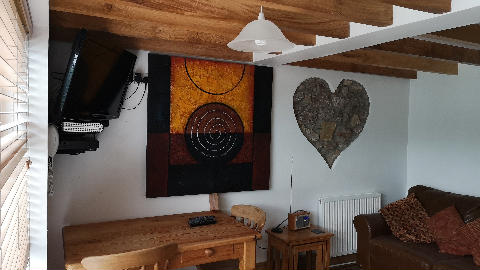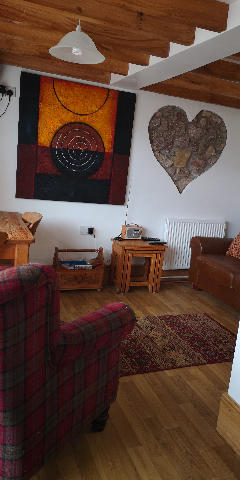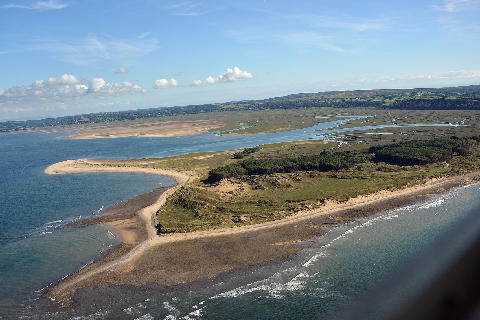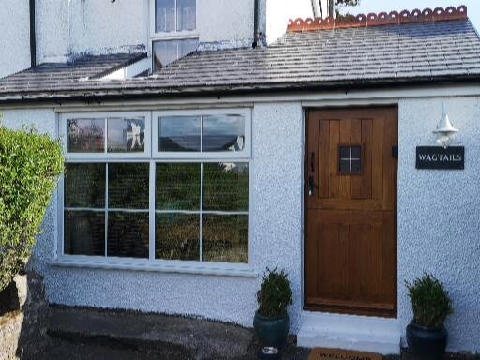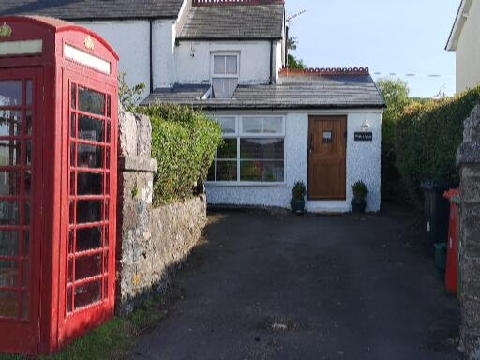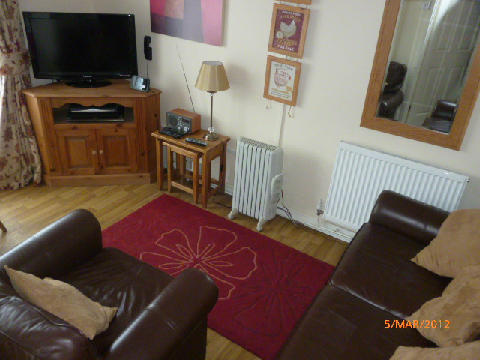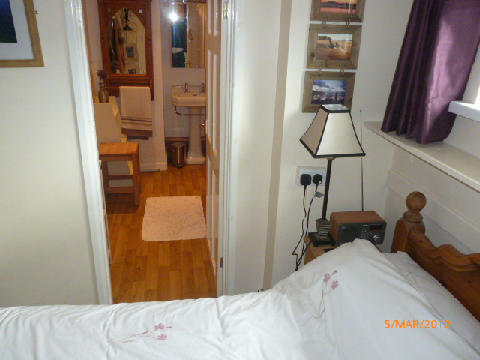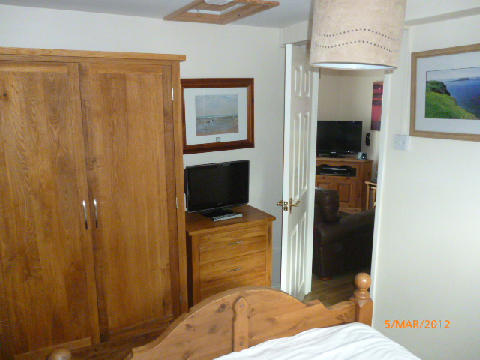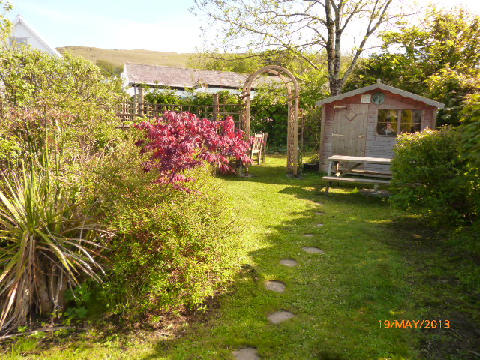 Gower Peninsula AONB.......where no two days look the same.......Rhossili Bay below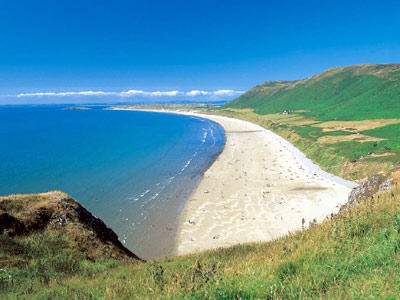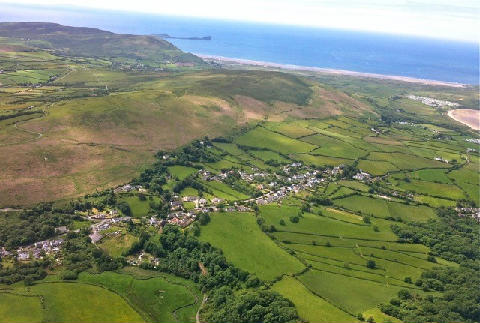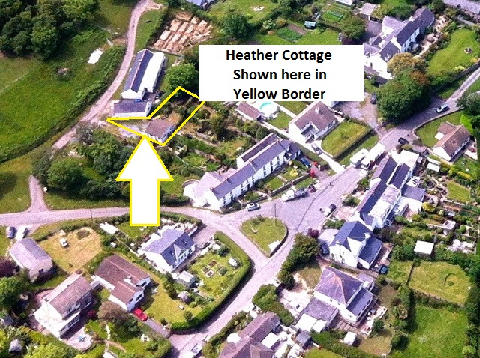 Where are we on the map of Gower?
We are in the lovely seaside village of Llanmadoc (with its twin village of Cheriton) located at the north western tip of
the Gower Peninsula AONB. Llanmadoc Village sits within City and County of Swansea unitary authority area, in what was the old county of "West Glamorgan"

Latitude: 51.61712141742573

Longitude: -4.253540945053146

Three quality self-catering seaside cottages
Middle Cottage, two bedroom s/c holiday cottage - sleeps 5 in three beds
Wagtails Cottage, Sleeps two in one bedroom, park to front door, all on the ground floor
Heather Cottage, sleeps two in a one bedroom (Super King Bed) detached garden cottage with garden fully equipped and dog friendly, off adjacent road parking.


KEY FEATURES SUMMARY

- Dogs are welcome at all three cottages (by arrangement on booking)
- WIFI internet access free of charge at cottage (bespoke dedicated BT Broadband routers for each cottage - via password provided at each cottage)
- Walk to Pub with food in a few minutes
- All bedding/towels provided at all three
- Ample parking off road for both cottages.


and

- Shop 1 mins walk, 6 days a week.
- No hidden/extra charges
- Our cottages are 25 mins walk down to stunning beaches, & coastal cliff/hill/woodland walks
- Drive to Oxwich or Rhossili in 15 mins, Three Cliffs in 25 mins.

For more information, photos, prices, (up to date) availability calendar - please follow these links below to the individual websites for each cottage, with galleries/prices/dates
as follows……
Middle Cottage, Llanmadoc, Gower – see its own website, with prices and calendar www.cottages-gower.co.uk
Wagtails Cottage, Llanmadoc, Gower – prices & calendar www.cottageingower.co.uk
Heather Cottage, Catchpool Lane, Llanmadoc - www.gowerholidaycottage.com

HOW TO RAISE AN ENQUIRY OR MAKE A BOOKING

First, explore the other pages on this website which have several dozen gallery photos of the cottages and their immediate surroundings and lots of other information about the cottages and area.

THEN.......
1.Email us (or phone) and we will answer any questions and if you then wish to book, we will send you a really simple booking form by Email, and you just complete it, return it.
2. Your booking is then confirmed.
3. We will ask for your 30% deposit payment within 7 days of booking and your booking will be held until the deposit is received or 7 days elapses (unless by agreement). You can pay by Cheque or BACS transfer.
4. Your balance is payable two calendar months prior to arrival day.
EMAIL: heatheranddaihowells@gowercottage.com
Tel: 01792 386668 (home)

NB We think our simple booking system is fair, with common-sense terms and conditions and overall service match or beat the large national chains such as Hoseasons, English-country-cottages, and Cottages4you.


CELEBRITY VISITOR to Middle Cottage - Johnny Vegas
We may not always have the weather of Benidorm, but the photo above is of Johnny Vegas's visit to Middle Cottage in August 2007. Johnny sent loads of stuff to local charities on his return home. He visited the local Inn (The Britannia Inn) and gave a spontaneous "show" for the villagers who came out. What a superstar he was.